24Bottles' Urban Bottles: a green way to bring tap water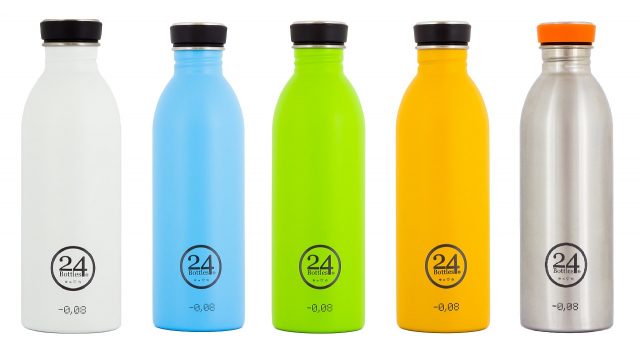 Area: carbon footprint, carbon neutrality,
Partner: DESIGN24 Srl
Link: https://www.24bottles.com/
Finalità: simplified assessment of the carbon footprint of 24Bottles' Urban Bottles aimed to carbon offset of the entire 24Bottles' production

24Bottles' Urban Bottle is a lightweight stainless steel reusable vessel, designed to carry water and any kind of beverage without creating waste.
Along with safe and comfortable drinking, the Urban Bottle allows you to forget about single use plastic bottles in no time: the reuse of a Urban Bottle will reduce the demand of disposable plastic bottles, thus leading to a decrease in CO2 emissions coming from their production, distribution and disposal.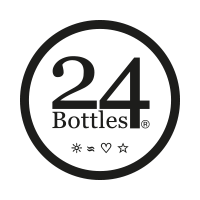 In addition, in partnership with Rete Clima®, 24Bottles has implemented the offset of its carbon footprint: this action will make the Urban Bottle even more sustainable and carbon neutral.
In fact, starting from January 2017 the carbon footprint of the Urban Bottle line, assessed to 543 gCO2eq/per unit, will be managed through a carbon offset strategy based on international carbon offset projects and on italian urban forestry, in order to transform it into a "zero emission bottle".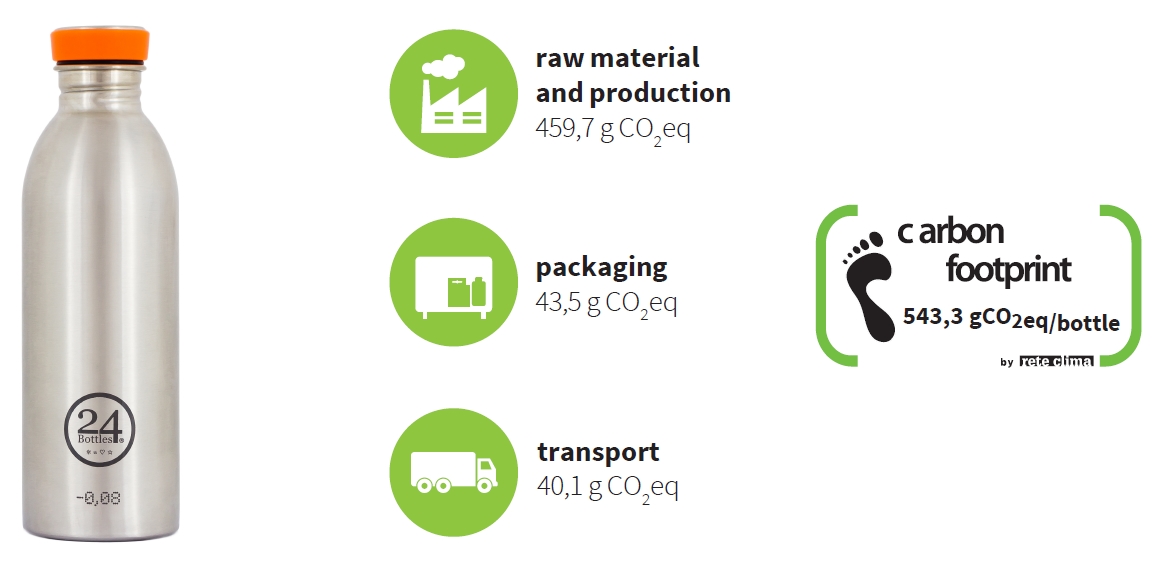 (this simplified assessment has been performed by using technical databases -i.e.: PE database; ELCD/Plastics Europe; BUWAL- on the basis of data provided by the producer)
Here the urban forestation event in Milan devoted to the carbon neutrality of 24bottle (2017 production):
Alberi, natura, compensazione di #CO2 dentro le nostre città: grazie @paredes_italia @24Bottles_ @ComeOnPressPlay pic.twitter.com/dWHHB04TmA

— Rete Clima® (@reteclima) 21 ottobre 2016
Product reuse and climatic neutrality: surely a very green and sustainable match!


For further information please contact: reteclima@reteclima.it.